Communities for Coul
Communities for Coul (C4C) is a not-for-profit company formed by a group of local people united in the belief that the towns and villages of the Dornoch Firth were dealt a grave disservice when the Scottish Government refused the planning application for a golf course at Coul Links.
Some of the group have lived locally all their years and some have chosen to make the area their home. All are deeply attached to the special place in which they live and are concerned for the future of the area and its people.
C4C aims to take advantage of this once and forever opportunity to create local jobs and economic prosperity, and to redress the injustice of the Scottish Ministers' decision, by putting forward a new community led planning application for a world class and environmentally sensitive golf course to be built at Coul Links.
Should C4C achieve its aim, it will work closely with the landowner and the golf course developer to maximise the economic benefit to all the communities of the Dornoch Firth.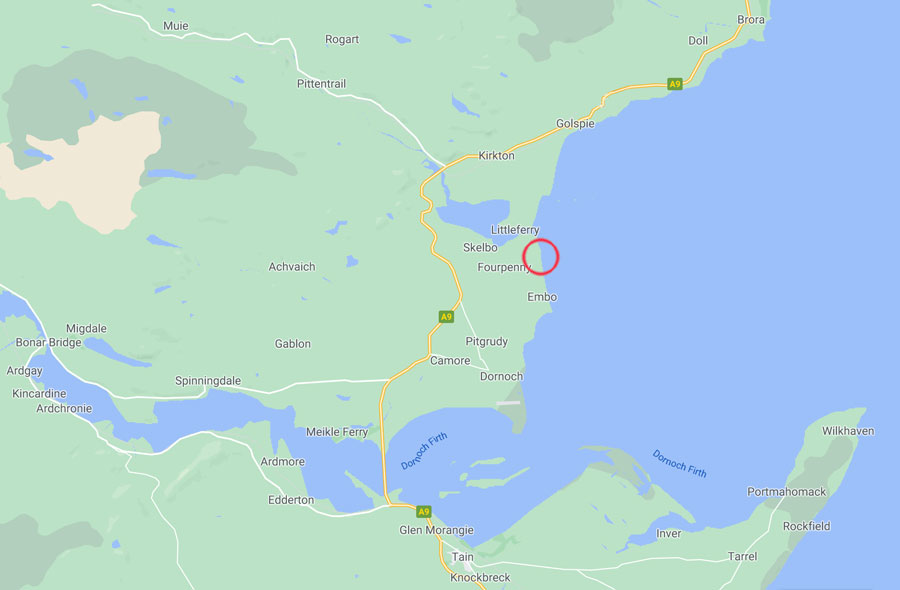 Click map to view full size
Why are we doing it?
The creation of a new world class golf course at Coul Links would enable our local economies to prosper
The golf course development will provide our young people with the employment opportunities they need and deserve, and help reverse the ageing demographic of our area
We believe a solid majority of local people support our aims
The original Coul Links planning application was emphatically supported by Highland Council, being passed with a 16-1 majority
We believe the decision by Scottish Ministers to refuse the Coul Links application was a political concession to the Green Party in order to secure their support for the Scottish Budget
The above point is supported by the fact the subsequent planning applications for Space Hub Sutherland and Trump International's new 'MacLeod' golf course in Aberdeenshire, both of which sit on highly protected land, were not called in by Scottish Ministers
Of the 90,000 or so who signed the online petition against the development, less than 0.15% live within the IV25 postcode
None of the individuals or organisations that previously opposed the development, including the RSPB with its 1.15 million members, £147 million annual income and £48 million cash in the bank, have done anything to protect the site before or since the decision to refuse
We recognise the environmental importance of the site but believe the best way to protect it is to obtain planning permission to sensitively create a world class golf course and ensure that the chosen developer implements a viable and fully funded Environmental Management Plan
Can you help us fund our campaign?
Communities for Coul is a not-for-profit company and all of us involved give our time for free and many of us also provide financial support. However, this will not be enough to meet all the costs involved with achieving planning permission and we need to fundraise to give us a chance of reaching this goal. It would be a great assistance if you could help us fund our campaign by making a donation to our cause, and very much appreciated.
Please only make a donation if you are certain you can afford to do so in these difficult times; and in the knowledge that, although we will do our utmost to achieve our aim, we may ultimately be unsuccessful.
Please make your donation here:
Are you Coul?
To achieve our goal, we need the active support of local people who care about the future of our young people and our communities.
An easy way for you to show you care is to follow us on our Facebook, Instagram and Twitter accounts – remember to share with your friends and family!
You can also feature on our website's 'I'm Coul' page by emailing and telling us why you support our aim.  Please also provide your name (full name or first name only), age and first part of your postcode (e.g. IV25).
Help us build an argument and a momentum so powerful that, this time, the Scottish Government will not be able to deny the settled will of our people.