Coul Links is a once-in-a-lifetime opportunity to transform the economy of the Northern Highlands …using private, not government money
We need urgent investment in jobs and housing for young people
Since the first census in 1851, the UK's population has quadrupled and Scotland's has doubled, yet the population of Sutherland has halved – and is forecast by the Highland Council to decline a further 19% in the next 20 years. The county is now the least populous in the country – with the oldest population profile.
The reason for this is well known. A lack of employment opportunities and housing for young people means they tend to head south for better opportunities – often, never to return. And there is little to attract young families from further afield to set up home in our beautiful area.
Are we witnessing the second Highland Clearance?
Sutherland's population trend
| | | | |
| --- | --- | --- | --- |
| 1st national census | 1851: | 25,793 | |
| Most recent census | 2011: | 12,650 | -49% |
| Last year's census | 2022: | ?? | |
We need urgent "Repeopling"!
The Case For Coul Links
Our area is fortunate to have one of the World's "top 10" golf courses in Royal Dornoch's Championship Course, which attracts large numbers of people to play it. However, we need another world-class golf course to maximise the economic benefit from golf tourism.
When Castle Stuart was built an hour south, near Inverness, the visitor rounds played at Royal Dornoch nearly doubled, whilst the number of visitors staying locally halved, as many visitors treated Dornoch as a "day trip".
If Coul Links Golf Course was created, as another internationally famous, world-class course, it would shift the centre of gravity to East Sutherland and many more golfers would stay, eat, shop and try our other excellent local courses, all to the general economic benefit of the area.
As golf developer, Mike Keiser famously says:
"One course is a curiosity, two is a destination"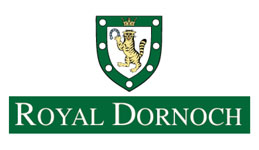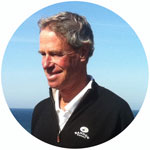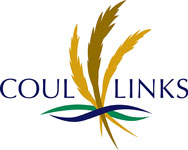 Our local communities, and the excellent golf courses at Brora, Golspie and Tain, would benefit from the influx of visitors as the Dornoch Firth would become a global golf tourism destination.
The Transformational Opportunity:
If a golf course at Coul Links gains planning permission, there are many people and organisations ready to invest in new facilities in the Dornoch Firth area, as there is currently a shortage of suitable accommodation and other amenities for the expected influx of golf visitors. NB: golf visitors on average spend more per night's stay than any other kind of visitor, according to VisitScotland.
Over
£50 million
private investment in the area
And up to
400

new FTE jobs, mostly around the Dornoch Firth
A privately funded, environmentally sensitive, world-class golf course will be built at Coul Links – and partly owned by the community
A new, luxury eco-hotel with 80 rooms will be built on Coul Farmland
Other hotels will be significantly upgraded
More housing will be built locally, including a significant increase in affordable housing
An electric shuttle-bus system will regularly run up and down the coast from Brora to Tain for the benefit of visitors and employees alike
The innovative North Highland Hospitality Charter will ensure jobs created will offer real opportunity
The result of this, will be a dramatic increase in the number of good jobs available locally, and even more within the wider Highlands …
… meaning not only can many of our youngsters stay in the Highlands, but we will also be able to attract new people and families to help "repeople" the area.
400 jobs in Sutherland would be the equivalent of 17,000 jobs in Edinburgh!
Coul Links Golf Course
2 years
after opening
At full capacity
(5 years in)
Gross Value Added (£m) p.a.
£8.06 m
£11.9 m
Number of FTE jobs generated
(mainly local)
270
 397
Source: Professor D Bell's Economic Impact study into Coul Links, 2023.
NB: These numbers exclude the estimated £5.5 m GVA and 77 "job years" of employment generated during the construction phase.