Communities for Coul (C4C) is a not-for-profit, limited company formed by a group of local people from the towns and villages of the beautiful Dornoch Firth, to campaign for planning permission for a new, environmentally sensitive, world-class golf course at Coul Links, Sutherland.
Some of the group have lived locally all their lives and some have chosen to make the area their home. We are all deeply attached to this special place and concerned for its future.
The Community Ballot, June 2021
This offered a vote to everyone on the local Electoral Register and showed unequivocal support for C4C, with almost 70% of people in favour, and a high turn-out
Q: "Do you support a community planning application for an environmentally sensitive, world-class golf course to be built at Coul Links near Embo".
A: YES 69.2% TURN-OUT 44.4%
Ballot conducted by Civica Election Services, the UK's leading provider of election sevices.
All the local Golf Clubs support C4C's aim.
The previous application for permission for a golf course at Coul Links was passed by Highland Council 16:1, but refused by Scottish Ministers in February 2020. We have worked hard to create a new application, which addresses the issues raised – and believe more than ever, that our area needs this development to go ahead.
Young people
(Arguably "the most endangered species in the Northern Highlands") have been much involved in our campaign.
WANTED!
16,000
Highlanders aged 16-24
If the Highlands had the same age structure as the rest of Scotland, there would be nearly 16,000 more young people (16-24) living here. Source Highlands & Islands Enterprise 2021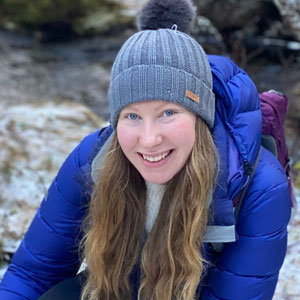 Tina Wilson, Bonar Bridge
"I am incredibly fortunate to have grown up in East Sutherland surrounded by beautiful landscape and wildlife. Living in this area fuelled my decision to move to Edinburgh to study Environmental Biology, where I learned about the biodiversity crisis and conservation strategies to mitigate the effect we have on the environment and obtained a Masters degree in Environmental Management.
Although not a golfer myself, I know that there is huge potential for golf courses to be managed in such a way that nature can really thrive in the various habitats provided by the course. I support the proposed Coul Links development because it has the environment and sustainability at its core."
Victoria Farmer, Embo
"I was 16 and had just left school when I moved to the Highlands with my mum and dad. I had a pretty tough time of it and struggled to find a job, even though I'm a really hard worker!
However, I did fall in love and had my beautiful daughter when I was 18. Unfortunately, the relationship didn't last and I had to cobble together a bunch of part-time jobs to make ends meet. When my parents moved away, I even had to live in homeless accommodation for 7 months until at last I got a house in beautiful Embo! Embo is by far the best place I have ever lived. The people are so friendly and will go out of their way to help you. Now I couldn't imagine living anywhere else. And finally, I have a full-time job. I feel very fortunate.
My daughter has blossomed over the last few years and she is now a teenager. She loves Embo too, though wishes there were more kids her own age living there. I do worry though that she will have to go through the same struggles as me or have to move away for work before she is fully grown or 100% ready to stand on her own two feet.
We all want to give our children the best start in life. Coul Links would not only create opportunities for our children but would encourage more young families to move to the area. I whole-heartedly support Communities for Coul. There is nothing this community can't do! Let's make it work for everyone."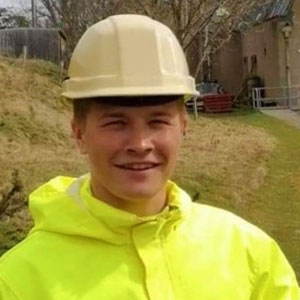 Jake Chambers, Golspie
"As someone who was born here before moving to the central belt and then returning home, I'm well versed in the particular difficulties a young person faces in trying to cut out a life in our homeland. The Highlands has long been an area that suffers from the hangovers of clearance, but we now face a second clearance, a clearance of our youth with a forecast 11% drop in our 0-15 age category and a 3.3 percent drop in our 16-24 age category.
With this proposed development at Coul Links, we see another step in the right direction to save our endangered Highland youth. Coul Links will provide the crucial investment, jobs and housing we so desperately need and a world class golf course our area can be proud off. We must grab this opportunity with both hands."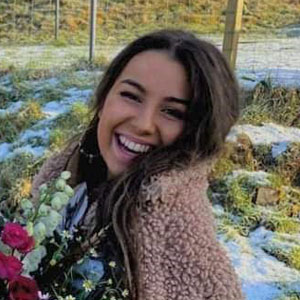 Corin MacLeod, Dornoch
"As a local young woman and business owner, I support Communities for Coul's ambitions for Coul Links. The Coul Links development presents a great opportunity for our community to work together and create something which we can be proud of in this beautiful part of the world that we call home.
There are so many benefits, employment being a big one, and the boost from high spending visitors to Coul Links would be welcomed by all businesses in the area."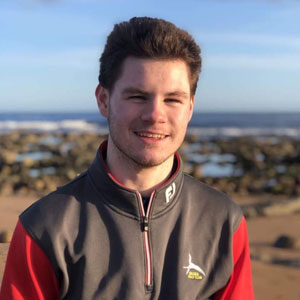 Grant Ross, Brora
"I am a golf management degree student at the UHI and I have lived in Brora my whole life. I want the development at Coul Links to happen because a new world class golf course and associated hotel would create many good jobs in the area and help stop many young people having to leave due to a lack of opportunity.
Golf tourism plays a big part in attracting visitors to Scotland and the proposed golf course at Coul Links will help create more reasons for people to visit and stay in the Dornoch Firth area. This opportunity will not be given again so it is crucial for future generations that this development is not passed up."
Community Benefits from Coul Links
The developers of the Coul Links golf course and associated accommodation have committed to provide the communities around the Dornoch Firth with many other benefits, including but not limited to:
Sustainable conservation of Coul Links – and as far as possible, the wider Loch Fleet SSSI
Affordable housing for local people
A 5% equity stake in the golf course, and a seat on the board – meaning a share of the course's profits will be distributed to local good causes
Support to other local golf courses
The Dornoch Firth will become a global golfing destination
Creation of eco-tourism opportunities
Training and placement opportunities for students studying at the University of the Highlands & Islands in Dornoch
Provision of electric shuttle buses to bring employees from other local towns to their jobs at Coul Links
Support from our communities
Special thanks to Alasdair Dickson and Ashley Rose, local people who have allowed us to reproduce some of their stunning photographs of Coul Links.
The Directors of Communities for Coul are: Gordon Sutherland, Irene Bews, Andy Stewart, Ginny Knox and Jimmy Yuill.