"We (Coore & Crenshaw) have never seen a finer property for links golf"
Bill Coore, golf course designer.
Coul Links Championship Golf Course
– A new kind of course for the Highlands
People who love Links golf understand how a certain magic is created when the natural contours of a wild landscape are used to challenge golfers. Bill Coore and Mike Keiser are planning to create their Highland golf masterpiece at Coul Links.
We hope these thumbnail descriptions of a few of the proposed holes will whet your appetite.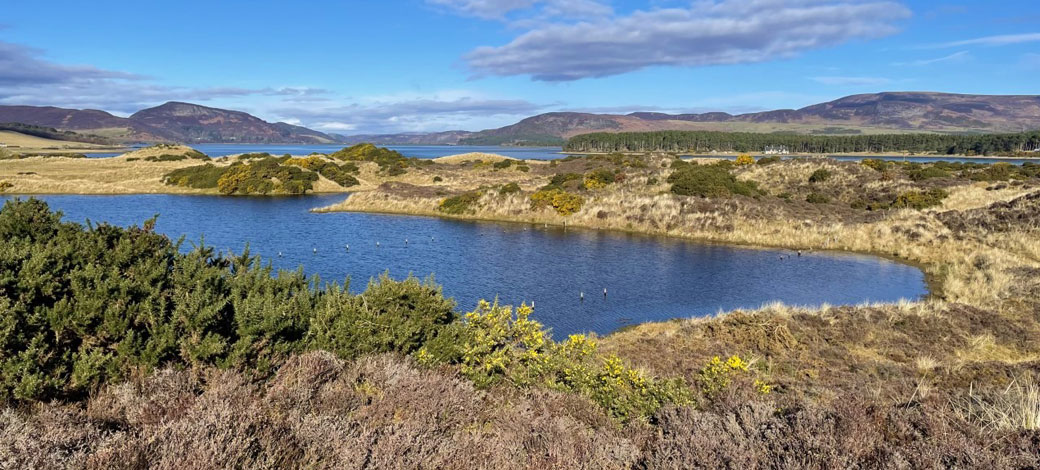 The 3rd
This hole will present a master class in the use of natural contours and dramatic landscape. You will play this Par 3 downhill to a punchbowl green, surrounded by natural dunes. Bill Coore "discovered" this hole, already perfectly formed, on one of his many walks across Coul Links. The views across Loch Fleet and beyond will ensure this becomes a firm favourite.
The 5th
A tricky but driveable Par 4 offering all the sights and sounds of a true links experience with natural bunkers and a fantastic natural green surrounded by heather, a glorious shade of purple in Summer.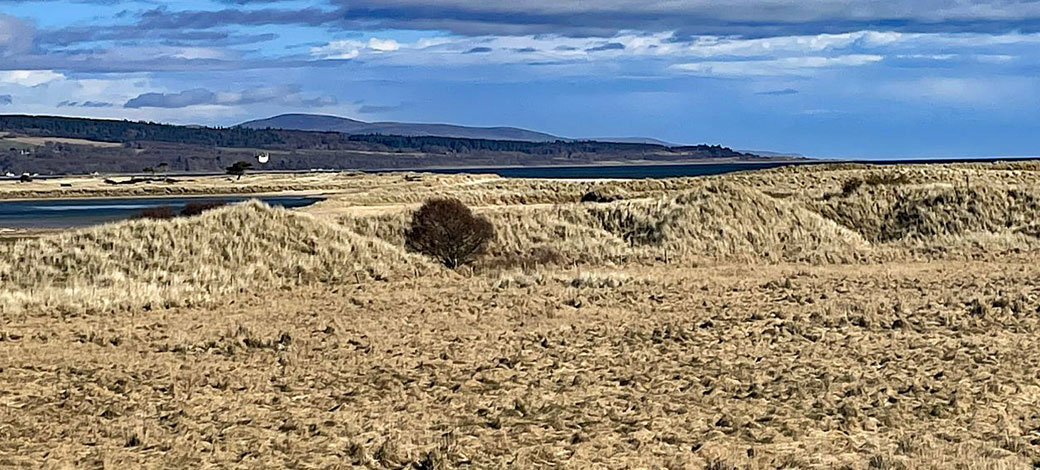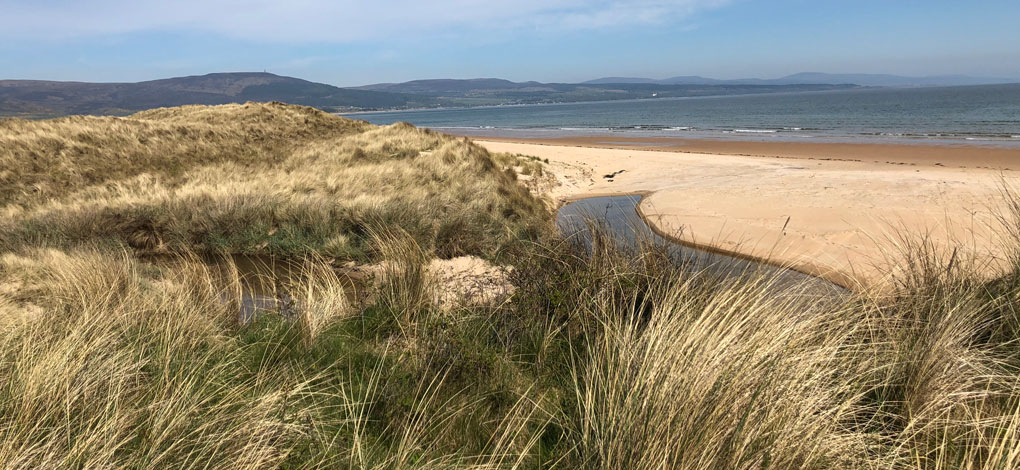 The 15th
With views along the beach from both the tee and green, this really will be a stunning hole. When the tide's in and the wind's up, the green's contours will play like nowhere else.
The 18th
As you take your last look at Coul Beach and drive your ball onto the natural raised island fairway, notice the old building, once a farm and railway-workers bothy and now an information centre on the flora and fauna to be found at Coul Links. We think you will already be looking forward to your next round!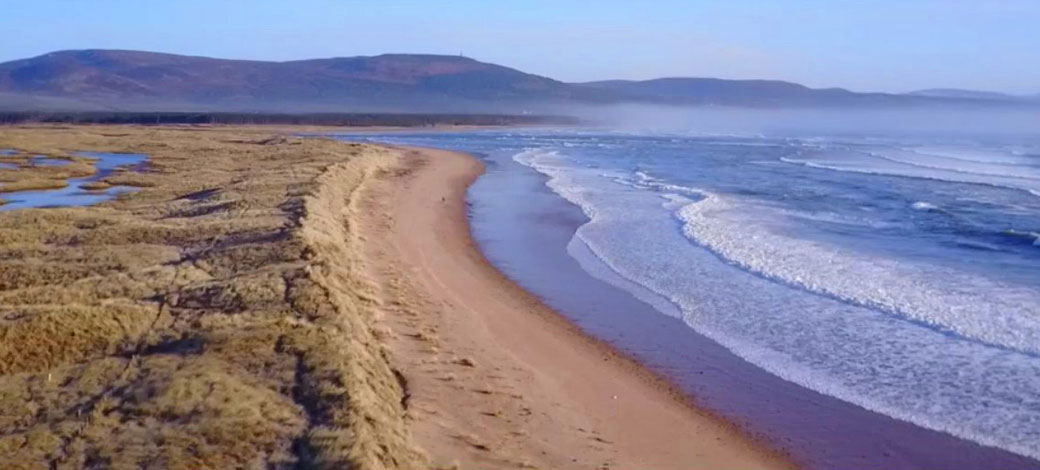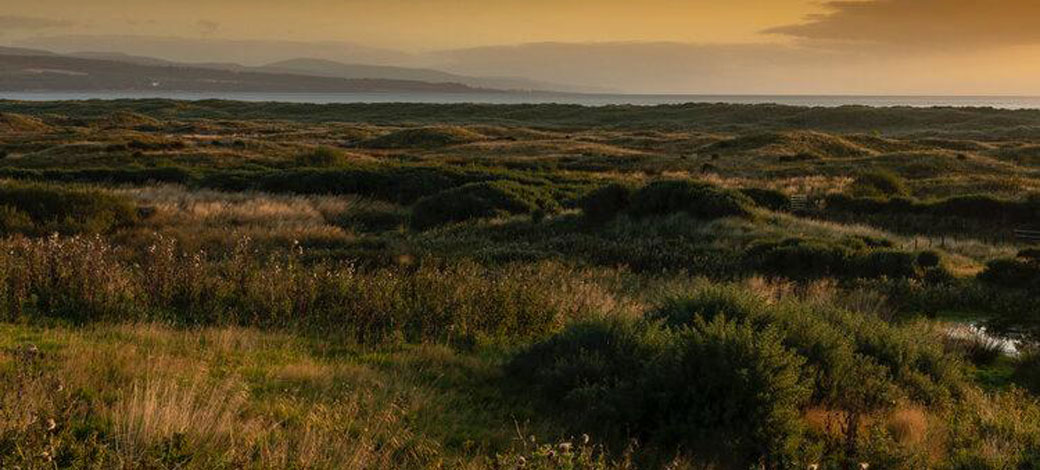 The 19th
The Clubhouse will have spectacular views over Coul Links and the Dornoch Firth. What a great place to kick back with friends and re-live the highlights of your round, as the sun slips over the yardarm.
The Team
Building a world-class golf course requires a world-class team. The beauty, location and golf potential of Coul Links has brought together arguably the world's most renowned golf course Architect and Developer to help make this exciting project become a reality.
Mike Keiser
Golf course developer and environmentalist, Mike Keiser has been named by several golf publications as one of the most powerful and influential people in the game of golf. Mike has built 14 golf courses and is currently working on 10 more. Possibly his most famous is Bandon Dunes, which transformed the economy of the City of Bandon and has over 250 employees and generates over $30 million in sales each year. The Bandon Dunes Golf Resort has hosted numerous USGA and amateur championships. Mike was inducted into the Links Top 100 Hall of Fame, "to honor those visionaries whose courage and imagination have brought great golf courses into existence."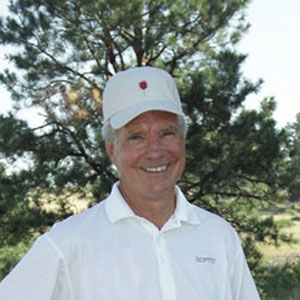 Bill Coore
A 1968 graduate of Wake Forest University, Bill Coore began his professional design and construction career in 1972 with the firm of Pete Dye and Associates. Under the Dyes' guidance, he was introduced to the elements of creative design and physical construction. Coore formed his own design company in 1982. In his early career he completed courses at Rockport Country Club in Rockport, Texas, Kings Crossing Golf and Country Club in Corpus Christi, Texas and Golf du Medoc in Bordeaux, France and, working with Ben Crenshaw as Coore & Crenshaw, has since designed several of the top 100 courses in the world.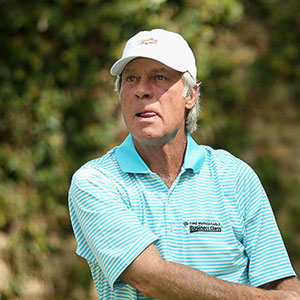 Ben Crenshaw
Since seeing The Country Club in Brookline, Massachusetts at age sixteen, Ben Crenshaw has had a fascination with golf architecture. His is an appreciation of the game's subtleties gained from years of study and the experience of a successful playing career spanning over three decades and nineteen P.G.A. Tour victories including the 1984 and 1995 Masters. Competition has taken Crenshaw to many of the world's most renowned golf courses where he has spent considerable time analysing their design and construction techniques. His entry into the golf architecture business with Coore & Crenshaw Inc., brought closer a life-long goal of creating quality golf courses in the classical style.
The new plan for this course has addressed concerns raised by the previous planning application in 4 key respects:
The amount of land developed within the Site of Special Scientific Interest (SSSI) has been reduced by about 90% vs the previous proposal, and now accounts for just 1.5 hectares, about 0.1% of the Loch Fleet SSSI.
Whilst maintaining the integrity of the design, the path of the course has been changed, to avoid the most environmentally valuable areas of dune heath.
Instead of, (as is conventional) the fairways being stripped and replanted with new grass, they will now be simply mown, preserving the native grasses and lichens and removing the requirement for the use of any fertilisers or nitrates – and indeed of irrigation.
Most fairways will be broken up into two or more pieces, preventing fragmentation of small colonies of flora and fauna, through maintained connectivity.
Any changes have been made in collaboration with Mike Keiser and will not affect the playing quality of the course – but they will mean it has the minimum possible impact on the SSSI.
In this way Coul Links will become an exemplar of what we are calling "Eco-golf" – where the land will be as highly valued for its environmental attributes, as for its fabulous golf.
It remains impossible to create a world-class golf course entirely outside the Coul Links SSSI. Only extraordinary landscapes make it possible to create truly world-class golf courses, and this is what Coul Links offers.
If the course can't be built on the site identified IT WILL NEVER BE BUILT and it's GOODBYE to sustainable environmental protection, £50m+ private investment, 200+ jobs, new affordable housing, reversing an ageing demographic and the transformation of local economies!